Chiave di Volta® Grappa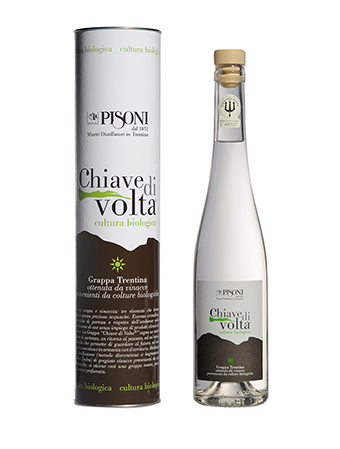 Fire, water and grape marc; three elements that give life to this precious distillate, extremely delicate and fragrant. Crystal essence, a mix of purity and respect for the environment thanks to the grapes produced without using synthetic chemicals. From the distillation (Tullio Zadra's discontinuous bainmarie method) of fine grape marcs of organic grapes is obtained a new, pure grappa, delicate and scented.
Alcohol content: 40% vol.
Format: 0.50 L
Bottles per carton: 6 0.50 L individually boxed bottles

 Info