Cuor di Cioccolata® Liqueur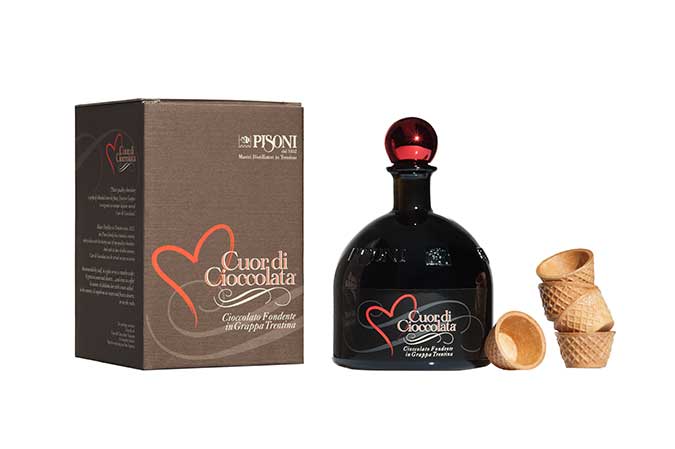 Extra fine Pisoni grappa from Trentino and dark chocolate are perfectly blended to produce this original liqueur, dense, creamy and velvety, with an engaging smell of chocolate and a delicate hint of grappa. Delicious in winter, warm with some whipped cream, or in summer on ice creams and desserts.
Alcohol content: 17% vol.
Formats: 0.50 L
Bottles per carton: 6 0.50 L bottles, boxed with 2 sticks of 6 waffles

Info